Gumboot Rally loves the charities we support each year. We choose a charity and hold an event where all of the proceeds go directly to the charity of choice.
In 2023 I am Hope (Gumboot Friday) asked New Zealand for their help so Gumboot Rally stepped up we ran 3 events raising a combined $11,700 towards the amazing work that Gumboot Friday do.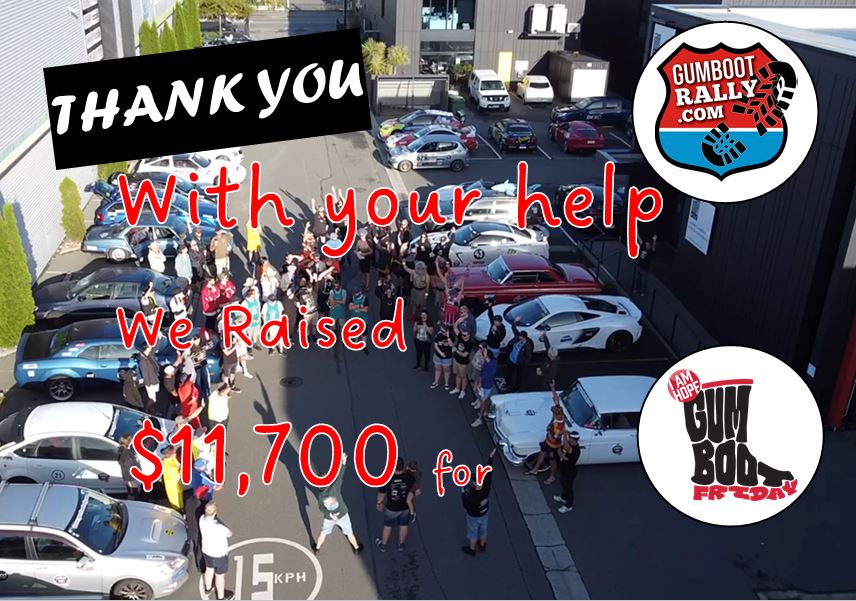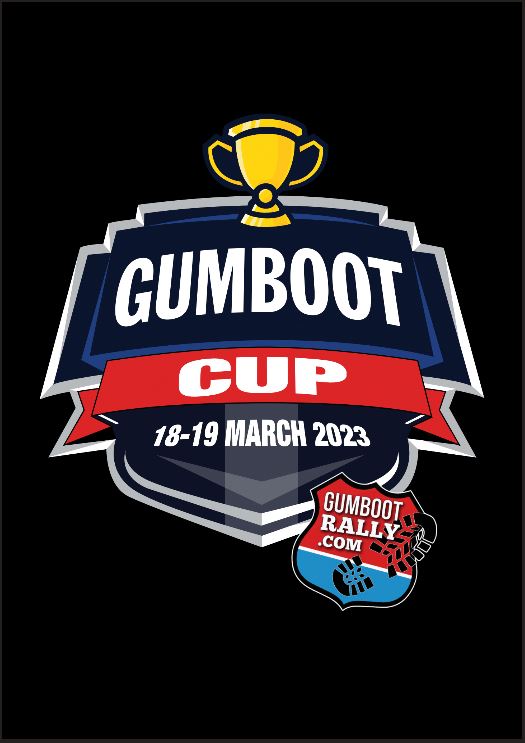 2023 April Gumboot Rally went to Christchurch and the south Island for 9 days and raised money towards Gumboot Friday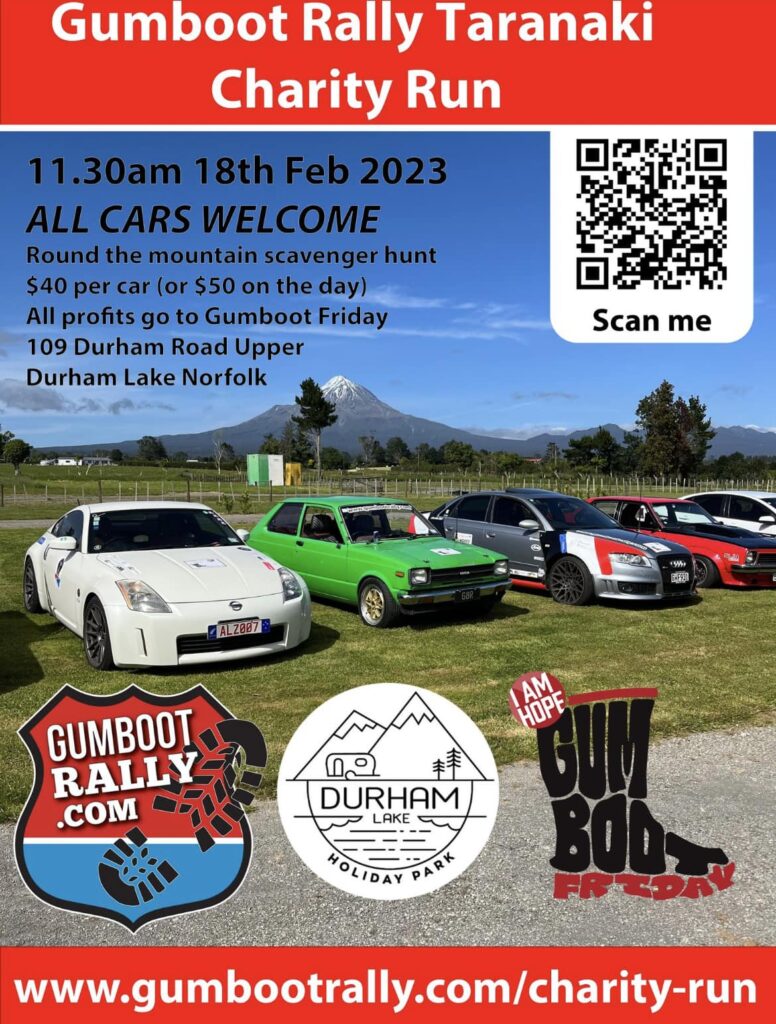 2023 April first Taranaki Charity event was for Gumboot Friday and we had an absolute blast adding to our total and introducing our wacky adventure style to the locals.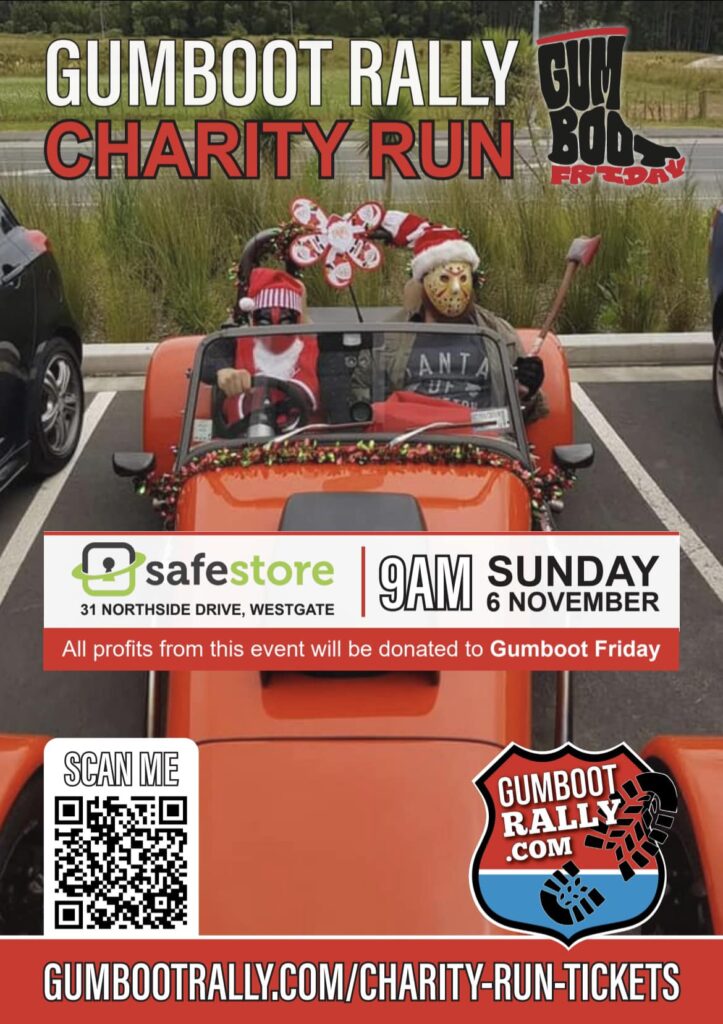 2022 November our annual Charity event was held in North Auckland about 100 cars turned up for the cruise afternoon and added well to our total.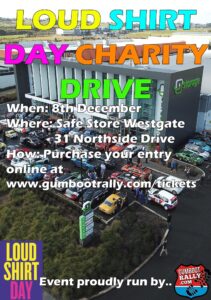 2019 – Gumboot Rally partnered up with Safestore and organized a charity run from Safestore's Westgate branch up through Warkworth and finishing at Wenderholm raising $4500 towards Loud Shirt Day.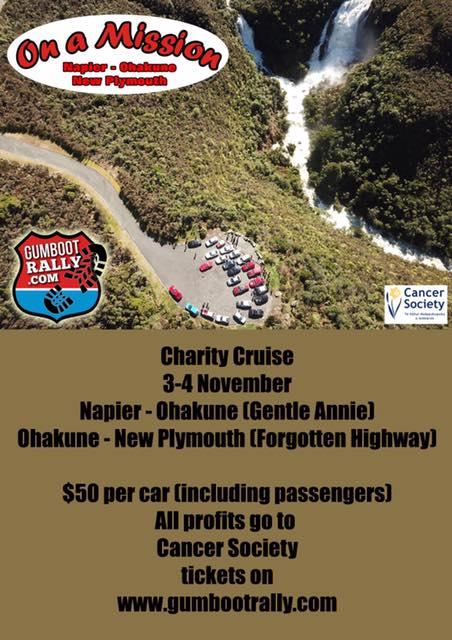 2018 – Gumboot Rally was asked to Organise a rally for the Cancer Society we grabbed 35 cars and drove from Napier to New Plymouth on the best road in the North Island 'Gentle Annie' and 'The Forgotten Highway' raising $2000 for Cancer society NZ and having a blast along the way.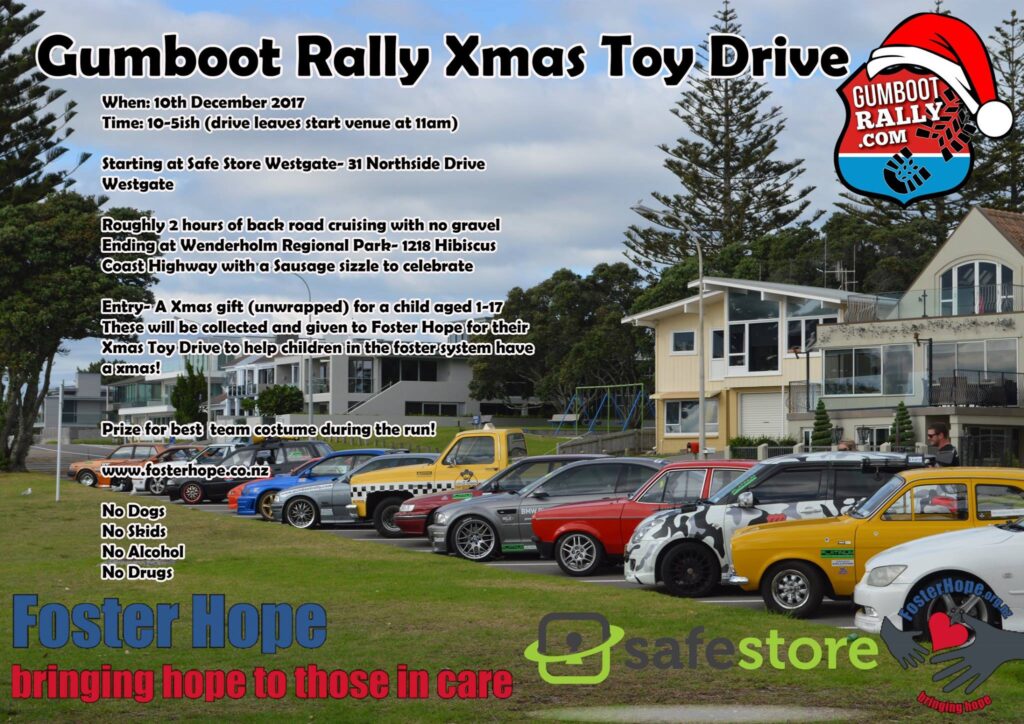 2017 – Foster Hope was the chosen charity. We joined forces with Safestore. The call was put out for toys and we were absolutely we blown away. Not only did we fill foster hopes car we had two utes and a furniture trailer full of toys for Foster kids that Xmas.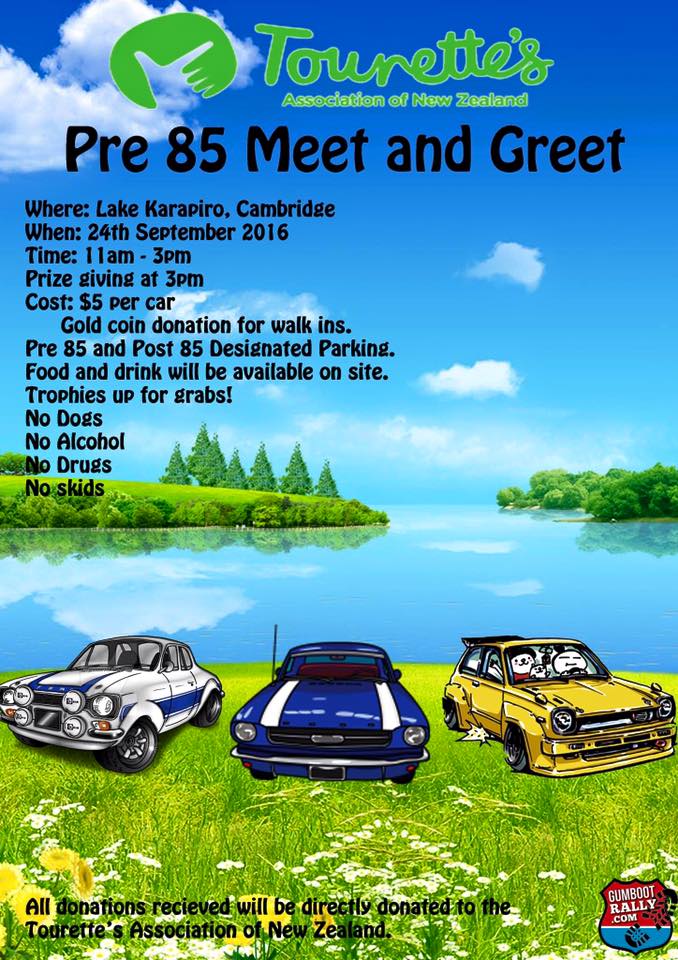 2016 – Tourettes Association NZ pre 85 Car Meet and Great. Turned into a great success $2000 raised for Camp Twitch what a fantastic afternoon.