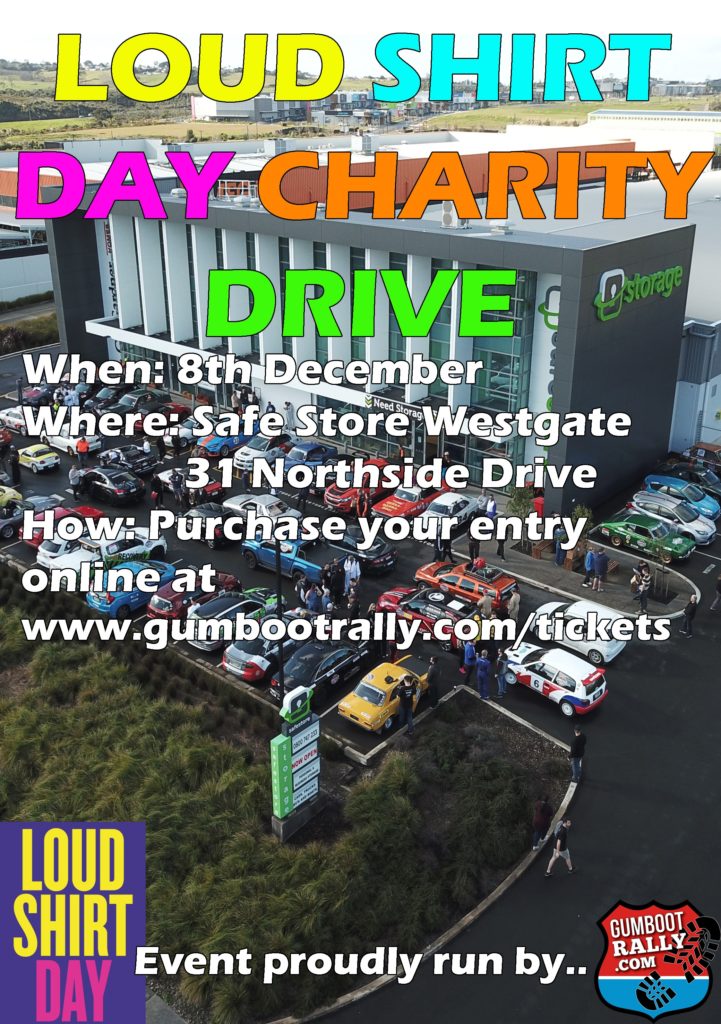 The Cause
Loud shirt day is a day all about raising money and awareness for kids with cochlear implants. This is close to the heart of Gumboot. Thomas (7), Gators youngest was implanted at 3 years old and it has changed his life. His cousin Ryan (Son of Kyle a Gumbooter that hasn't missed an event yet) also has his magic ears and they are truly life-changing.
All profits from this run will go to loud shirt for more information on Loud Shirt have a look at www.loudshirtdaynz.org
The Run
Tickets to our Charity run are $32.50 per car if you wish to donate more there is an option for that in the entry list
You will receive some stickers to support our sponsors and to let the world know you are a part of the Gumboot Rally Charity run, a mission pack (list of instructions) to keep you on task and in the right place for the day.
We will be meeting at Safe Store in Westgate at approx 10 am for an 11 am kick-off. After a quick welcome and safety briefing from the team, you will wind your way through north Auckland finishing at The Wade in Silverdale for a debrief and a refreshment.